jUMP-START e.U.
is specialized in:
ALTERNATIVE FINANCING i.e. pre- & seed funding, startup investments (venture, …), state and governmental funding, crowdfunding;
BUSINESS PLANNING (market analysis, leanstartup, strategic management, strategic analysis, site analysis, sales setup, …)
StartUp MANAGEMENT with hands on qualities (sales, marketing, bookkeeping, project management ….)
EXPORT/IMPORT MANAGEMENT (market research, intern. project management, foreign trade techniques, intern. marketing and sales, purchasing, calculations, funding, contracting, paper work, …)
We offer our services to starting companies up to SMBs
We partner with valuation-specialists, lawers, tax consultants, web-desingners, marketers, … – whatever is needed for a special case;
jUMP-START e.U. is situated in Austria, but we work internationally too, i.e. Istanbul/Turkey.
Your content goes here. Edit or remove this text inline or in the module Content settings. You can also style every aspect of this content in the module Design settings and even apply custom CSS to this text in the module Advanced settings.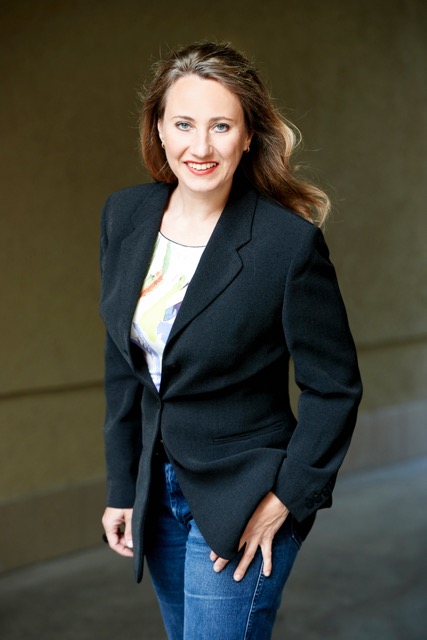 Mag. Doris Kaiserreiner
Management Consultant & Business Coach
certified by the TÜV Austria ISO/IEC 17024

certified academic Arts & Culture Manager
jUMP-START e.U.
ist auf alternative Unternehmens- und Projektfinanzierung wie Förderungen und Crowdfunding, auf Innovationsmanagement, und den raschen Aufbau von Team-Strukturen von StartUps spezialisiert und begleitet Sie bei Ihrer Unternehmensgründung.
Wir unterstützen Sie bei der dafür nötigen Businessplanerstellung, führen erforderliche Analysen und Recherchen durch, halten Workshops ab. jUMP-START e.U. bietet darüber hinaus allgemeine Unternehmensberatung an.
In Kooperation mit weiteren ExpertInnen bieten wir Dienstleistungen zu M&A, Unternehmensverkäufen und Schutzrechten an.
https://www.researchgate.net/publication/332014541_Policy_Brief_on_Migrant_Entrepreneurship_Support
mehr lesen
... where I developed and tested methods of entrepreneurship education and trained 14 migrant entrepreneurs to start-up their business in Austria. https://www.zsi.at/de/object/project/4359 http://www.mentproject.eu
mehr lesen
Wie lässt sich feststellen, ob Forschung gesellschaftlich relevant ist? Wissenschafter und Innovationsexperten diskutierten diese Frage zuletzt in Wien und forderten mehr Begleitforschung zu technischen Entwicklungen wie künstlicher Intelligenz. - Über eine...
mehr lesen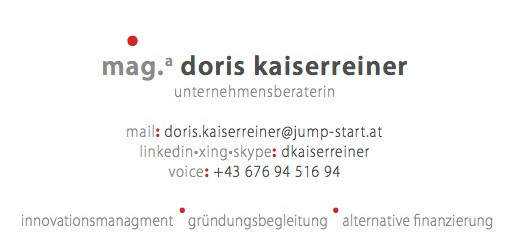 Ich freue mich über Ihre Kontaktaufnahme: